Anne-Mette
Welcome to my gem world with unique handmade glass jewelry in sparkling lovely colors.
I am a glass bead maker and burn all glass beads in my own workshop. Glass is a great material to work with, I enjoy these creative moments incredibly much. In Perle-Lai I design and produce even all jewelry. Everything is 100 percent handmade!
I specialize in making ash jewelry and personal jewelry with fur, feathers, hair and teeth in. See the selection here on the website.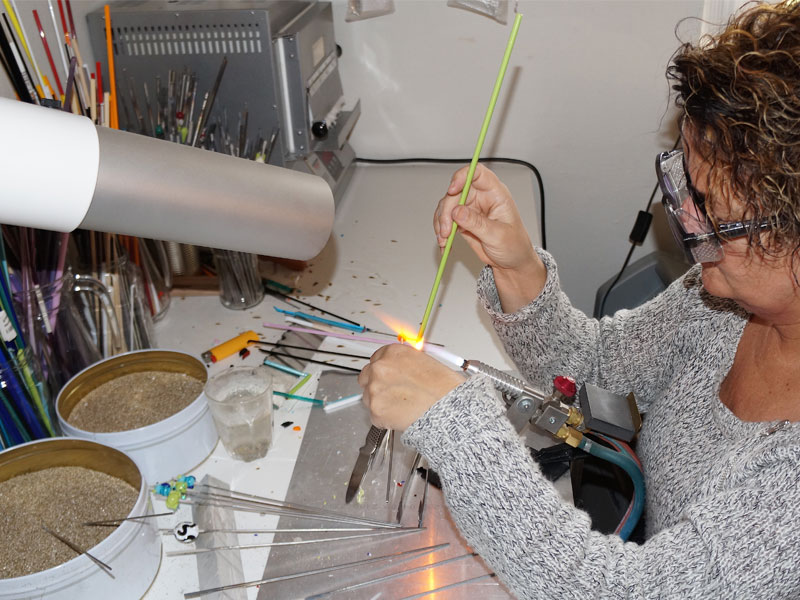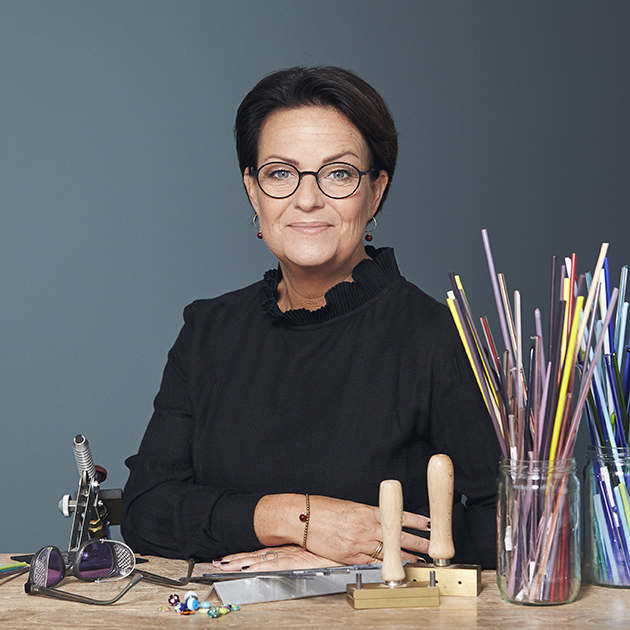 The commemorative jewelry is something unique from Perle-Lai.
Beautiful handmade jewelry in glass, added a little bit of your pet's ashes. The Ashes will appear as a beautiful and clear effect in the commemorative jewellery.
The finished ash jewelry has an extremely nice shine, and is of high quality.
Perle-Lai issues a certificate of authenticity that guarantees that your jewelry is made with ash from your particular pet.
As a new feature you can now get a personal piece of jewelry, where you have an influence on the contents of your own.
If you have the desire to have some creative hours with glass, then you should attend one of my glass bead courses in the workshop. It is cozy, fun, inspiring and I promise you will be captivated!
Best Wishes
Anne-Mette Lai