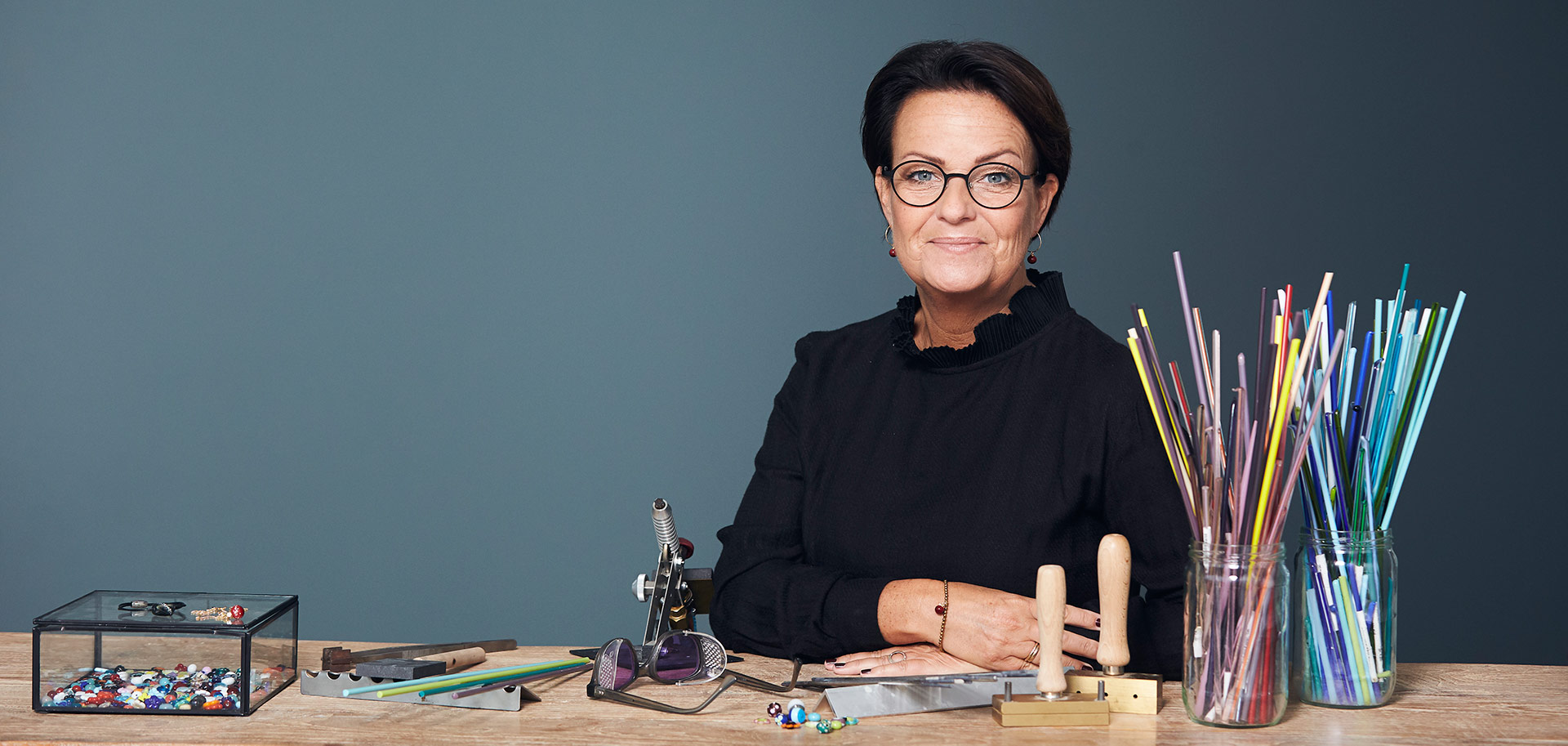 Welcome to Perle-Lai
Welcome to my gem world with unique jewelry in sparkling, lovely colors.
I am a glass bead maker and burn all glass beads in my own workshop. Glass is a great material to work with, and I enjoy these creative moments incredibly much. In Perle-Lai, I design and produce all jewelry.
Something completely unique is commemorative jewelry with ash from pets. Beautiful handmade jewelry in glasses added a bit of your pet's ashes. Personal jewelry is also made in crystal clear Resin, which is an artificial form of amber. Here you have an influence on what is to be in the jewellery.
See Leaflet with ash jewelry here.
At Perle-Lai It is possible to participate in a glass bead course. Read about the options during the course.
I put a great honor in providing the best service and giving all my customers a good experience.